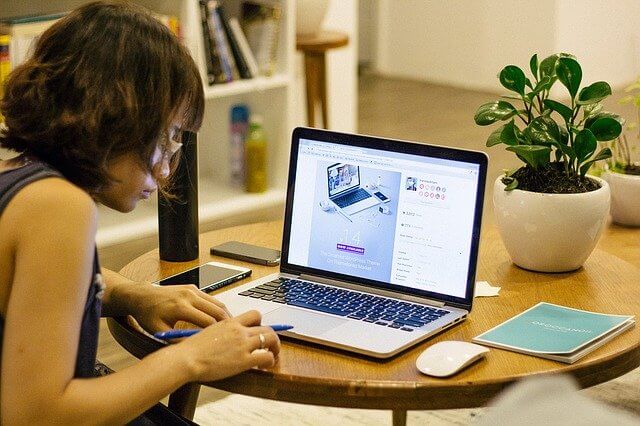 May 30th, 2023
Sales positions are great when it comes to transitioning to working from home instead of in an office or another out-of-the-house work environment. Work from home sales lets you earn a living without having to leave the comfort of your home unless you choose to do so.
Working in sales is loved by many people because of their unlimited earning potential. In most cases, the more you work and the better you get at sales, the more money you'll earn. If you're only looking to supplement your current income or your overall household income, at-home sales are great too.
Yet, how do you find these inside sales jobs? You have plenty of options.
What are some of the best at-home sales business and remote job opportunities? Where should you look if you think at-home sales is right for you?
There are many places to find information about working from home. There are job boards and forums that share job listings. These job opportunities include becoming Account Managers, Sales Associates, or being a part of companies' Marketing, Consulting, Analytics, or Tech departments.
If you are already working from home due to the pandemic, your current job might be converted to a permanent WFH job. A lot of employees are already speaking to their supervisors and asking if it would be possible to work from home full-time or part-time even if going into an office is possible. For many people, this is an opportunity to avoid another transition and to continue the productivity they were able to accomplish from home.
It's also possible to launch your own online business from home. This can be a lot more work than transitioning from being an onsite employee to a WFH employee, but it gives you complete control of your situation.
Keep in mind, if you have your heart set on working in sales from home, but you don't want to work for an employer, you can be your own sales representative. If you're able to offer services or products to customers, you can launch a business in which sales is an important part of your work.
However, a lot of people are looking for a work-from-home opportunity without being an entrepreneur or owning their own business. They want the benefits of an at-home sales job without having to focus on running their own business 24-7.
SocialOwl is a turn-key social media marketing company. They provide opportunities to make money by selling social media services to businesses. This is a great opportunity to make some money online, and the company helps you to get started.
If this sounds like you, one of the opportunities listed above could be just what you're searching for. What else should you know about inside sales and making your experience a success?
Make Sure Your Work Environment Supports a Remote Sales Job
It's tempting when you're at home to set up camp on the couch and work in your pyjamas all day or night. A lot of people even find success doing this. For most people, especially those new to working from home, this isn't going to work. You need a dedicated workspace free from distraction.
You also need to create a schedule. It might not have to be a strict 8 or 9 to 5 pm schedule, but it should be consistent. It is as much for your customers as it is for you.
There's a tendency when working from home to avoid setting your work aside. You end up living in your office and do your work in your home. It's tough to turn off at the end of the day and turn into the at-home version of yourself. Having a schedule makes it easier to have an ending point to the day when you shut everything down.
Of course, all these rules don't mean you need to be uncomfortable. Your at-home work environment should be professional. However, it doesn't need to be stuffy, formal, or uncomfortable. One of the benefits of working from home is being able to relax and have control of the flow of your day.
Additionally, you'll want to invest in making your at-home workspace comfortable. Make sure you have a supportive chair, good lighting, technology that works as it should, and plenty of time without distractions.
Make sure your internet connection is reliable and that you have access to a phone. An important part of sales is spending a lot of time on the phone with clients. Many people find that investing in a headset or microphone that lets them speak to people using hands-free headsets makes their workday easier.
Also, make sure your devices can handle video conferencing software such as Zoom, Google Meet, and Skype without problems or interruptions.
Finally, make sure you make communication a priority, both for your clients and yourself. If you don't have a place where clients can stop by and chat with you, you might find it challenging to keep in touch with them. It's your responsibility to check-in and makes sure they're happy with your products or services.
Furthermore, you'll want to make socialising with people outside of your business a priority for yourself. Working from home can get lonely. Some people go days without speaking to anyone during their working hours. It is less of a problem when you're in sales, but it can be a rough go, especially in the early days before you have an established client base.
Take time to converse with the people you interact with and when possible, get out for a little bit during the day to talk to people in your area! Burnout is something a lot of people working from home experience. You can create an ideal work/life balance by making sure you also get the appropriate time for yourself.